Our clients rely on Salesforce to reconnect business silos and accelerate their businesses. Opallios helps companies realize their business workflow in the cloud, from sales to marketing to customer service. We offer some of the deepest expertise in application development on the Salesforce platform, as well as integration of Salesforce with other cloud and enterprise systems, performance engineering, and full-cycle product development.

Unlike other cloud outsource providers, we also developing real-world products for the Salesforce SaaS environment. These are not only respected proofpoints of our expertise, but they also provide additional value to our customers. You can check out our Salesforce products below.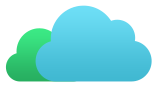 SALESFORCE DEVELOPMENT  (SaaS)
At Opallios, we have been developing custom applications on the Salesforce.com platform from scratch for many years.  We are more than just Salesforce integrators (although we do that too!).  We are deep Salesforce development experts.
Our team has extensive expertise in Salesforce development, using the Force.com API, and integrating with other cloud and enterprise platforms.  We help our clients develop Software as a Service (SaaS) apps in the Salesforce / cloud ecosystem, and we help them architect a robust Platform as a Service (PaaS) infrastructure integration environment.  We work with our clients either in a staff augmentation model, where they need additional Salesforce development resources, or we can provide full-service outsourced Salesforce product development.
Contact Us
SALESFORCE INTEGRATION (PaaS)
Opallios Salesforce experts can help companies fully leveraging their Salesforce investment and the valuable data inside it.
Businesses are facing new challenges in today's changing business landscape: more global competition, higher customer expectations, and ever-increasing time-to-market pressures. Successful firms are able to leverage Salesforce, and the big data locked inside, to seize new opportunities faster than their competitors, and to create deeper, more meaningful engagement with customers and partners.
At Opallios, we help our clients fully utilize Salesforce as a data platform. Our customers can connect conversations, devices, processes, services, and company data in a whole new way. Our Salesforce experts bring diverse experience and deep Salesforce, enterprise integration, and big data technology expertise.  We enable our customers to be at the forefront of the data revolution, by breaking organizational data silos, and integrating with a variety of external systems from legacy applications to big data systems.
Contact Us
SALESFORCE PRODUCTS (Force.com Proofpoints)
At Opallios, we not only help our clients with Salesforce development.  We also develop our own Salesforce-based products, based on the Force.com API.   Here are some of the products we have developed.
| | |
| --- | --- |
| | |
| flexQ | flexR |
| The Next Generation Survey System | Salesforce Document Generation Made Easy |
| flexQ is a much more flexible, powerful, and intelligent survey management tool for the Salesforce environment. Unlike other survey tools, flexQ supports contextual response analysis, giving you a much better understand your customers, partners, or other survey recipients.[link for more information] | flexR helps you bring your Salesforce data alive with professional, attractive documents and reports accessible from within the Salesforce environment. flexR's native document generation means that you never have to store data outside of Salesforce again.[link for more information] |
Contact Us
SALESFORCE - CUSTOMER EXAMPLES
The Opallios Advantage
We believe that successful Web 2.0 products need UX and engineering to cohesively work together. In our ecosystem, UX teams work hand-in-hand with our engineering folks in an agile manner to create awesome products for you.

Toll Free : 1-(888)-205-4058
Contact us
Subscribe to the

newsletter